Welcome to la Maison d'Anaïs
Our family house …
A family atmosphere,
« La Maison d'Anaïs » is our family house. It is located at the heart of the small town of Vic en Bigorre in « Les Hautes Pyrénées. » To get there, you will pass through a narrow street which will lead you to a large gate. You will be able to park you car in the private Maison d'Anaïs car park away from prying eyes. The front of the house with its whitewashed walls adds a warm atmosphere to the house, a story in itself. A cosy and friendly place where Christine and Francis will invite you to share their way of life.
A place of tranquility where one feels good…
At the back of the house you will enjoy its parc with its own terrace shaded by a pergola. As you walk in the parc  you will arrive at the bamboo grove where the SPA in its Gazebo is hidding. Our customers say that our place is a place of peace, a place with a family house atmosphere where one feels in one element…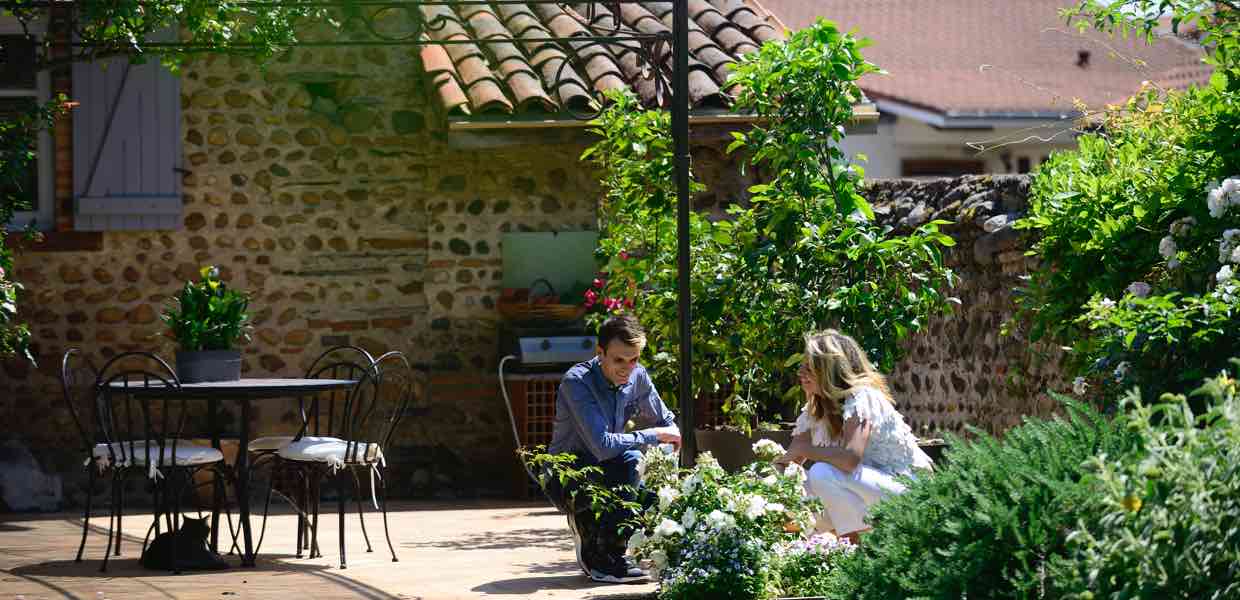 At la Maison d'Anaïs we cook according to the seasons and with local products.
Every Saturday Francis and I enjoy going to the market where good local products are waiting for us. Our device : the short cut !
The full cream milk is from Lionel's place
« Les magrets de foie gras » from Evelyne's place
The vegetables from Serge's place
The meat from Daniel's place
The honey from Frank's place…
I know my suppliers and the good work that they do. I don't hesitate to buy their product. I stand with them as they respect the rhythm of nature and animals.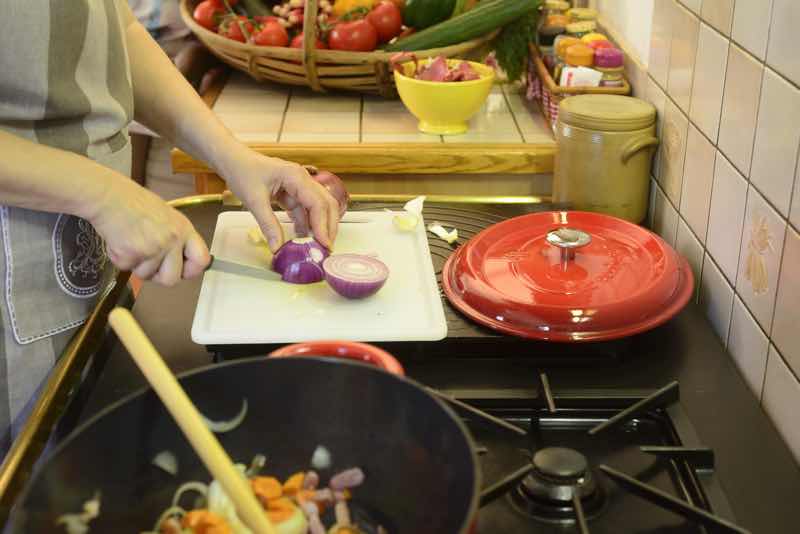 Our kitchen
Our kitchen is the heart of « La Maison d'Anaïs » as it is the place where I think of my customers. Indeed, it 's in the kitchen that I think of the delicious dishes that they will enjoy eating. You are in a real family house…
Francis's garden
Francis enjoys gardening. As he grows vegetables he  doesn't only respect the land and the seasons but also cultivates the vegetables according to the old traditions. He uses natural fertilizers and doesn't use pesticide which could harm one's health. When  beautiful sunny days come one enjoys eating delicious vegetables which have ripened naturally.